This item will be ordered from our supplier. Once we receive the item it will be dispatched within
1-2 working days
From:
CarSpares (Cheshunt) Ltd
Checking Availabillity...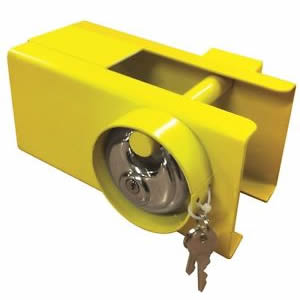 SWTT125 Guardian Hitch Lock - Streetwize
By Streetwize Product Code: STWSWTT125
This item will be ordered from our supplier. Once we receive the item it will be dispatched within
1-2 working days
Description
Made from heavy duty steel, locks onto the hitch to prevent trailer/caravan from being towed away. The recessed locking system hides the bolt, making it extremely difficult to cut for added security. 110mm x 110mm. Integral recessed 70mm disc style padlock system.