In Stock
This item is normally dispatched within
1-2 working days
From:
CarSpares (Cheshunt) Ltd
Checking Availabillity...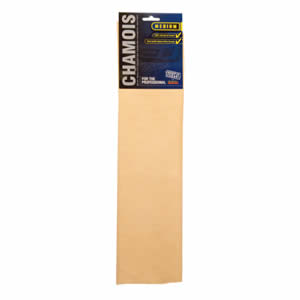 AP225 Genuine Chamois Leather - Misc.
By Misc. Product Code: COXAP225
In Stock
This item is in stock at our warehouse and is usually
dispatched within 1-2 working days
Description
Genuine full oil dressed Chamois from sheepskin. 100% full cod oil tanned.
Manufactured In Europe to traditional tanning formula.
Size: Medium (2.25 SQ FT)
Qty 1.