This item will be ordered from our supplier. Once we receive the item it will be dispatched within
1-2 working days
From:
CarSpares (Cheshunt) Ltd
Checking Availabillity...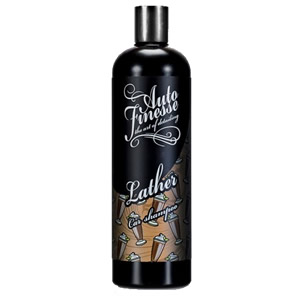 LAT500C Lather Car Shampoo Chocolate Milkshake fragrance 500ml - Auto Finesse
By Auto Finesse Product Code: ATFLAT500C
This item will be ordered from our supplier. Once we receive the item it will be dispatched within
1-2 working days
Description
Special edition Lather car shampoo fragrances. The same great no nonsense car shampoo now available in milkshake fragrances. Designed to be tough on dirt and road grime, whilst gentle on wax and sealant layers.
Also available in Strawberry and Banana fragrances.