This item will be ordered from our supplier. Once we receive the item it will be dispatched within
1-2 working days
From:
CarSpares (Cheshunt) Ltd
Checking Availabillity...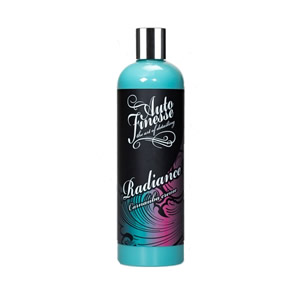 RAD500 Radiance Carnaube Crème 500ml - Auto Finesse
By Auto Finesse Product Code: ATFRAD500
This item will be ordered from our supplier. Once we receive the item it will be dispatched within
1-2 working days
Description
Offers a deep wet look shine in an easy to use cream formula. Packed with T1 grade carnauba wax, Radiance provides paintwork with a durable protective layer that lasts up to 3 months. Suitable for use on all colours and finishes on paintwork from light to dark, metallic and solid colours too.
Packed with T1 carnaube wax
Durable for up to 3 months
Easy on, easy off
Non abrasive formula