This item will be ordered from our supplier. Once we receive the item it will be dispatched within
1-2 working days
From:
CarSpares (Cheshunt) Ltd
Checking Availabillity...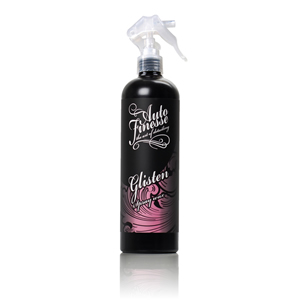 GSN500 Glisten Spray Wax 500ml - Auto Finesse
By Auto Finesse Product Code: ATFGSN500
This item will be ordered from our supplier. Once we receive the item it will be dispatched within
1-2 working days
Description
An advance spray wax, which is perfect for those with little time or for treating hard to reach areas. A simple spray and wipe formula that is suitable for all paint finishes, including matte paint and wraps.
Application:
Ensure vehicle is clean and dry before application. Spray a light mist over approximately half a panel at a time, the spread with a fresh microfiber towel and buff off to a high-gloss shine.