In Stock
This item is normally dispatched within
1-2 working days
From:
CarSpares (Cheshunt) Ltd
Checking Availabillity...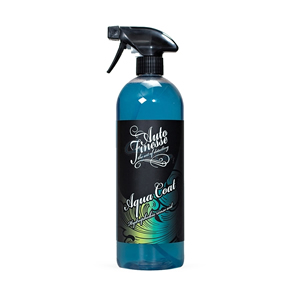 AQC500 Aqua Coat Hydrophobic Rinse Aid 1L - Auto Finesse
By Auto Finesse Product Code: ATFAQC500
In Stock
This item is in stock at our warehouse and is usually
dispatched within 1-2 working days
Description
Quick and easy way to apply long lasting protection, with enhanced water beading to all exterior surfaces. Aqua Coat adds a protective layer of Si02 coating to all exterior surfaces. Wash your vehicle as normal, rinse then apply a fine mist of Aqua coat to the vehicle whilst wet, rinse once again and dry your vehicle as normal to achieve instant effects that last for up to 3 months.
Spray & Rinse Formula
Works on Paint,Glass & Trim
Bubblegum Fragrance
Durable for 2-3 months