This item will be ordered from our supplier. Once we receive the item it will be dispatched within
1-2 working days
From:
CarSpares (Cheshunt) Ltd
Checking Availabillity...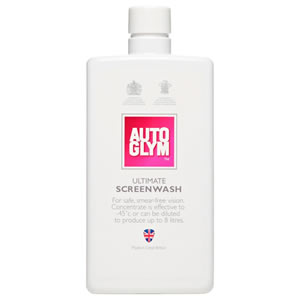 SWAS500 Ultimate Screenwash 500ml Screen Wash - Autoglym
By Autoglym Product Code: ATGUSW
This item will be ordered from our supplier. Once we receive the item it will be dispatched within
1-2 working days
Description
A reliable, effective screenwash to use throughout the year for safe, smear free driving. Inhibits smearing of insect remains and clears contaminants rapidly. 500ml makes 8 litres. Antifreeze to -45c.